Is Private School Right for Your Youngster?
by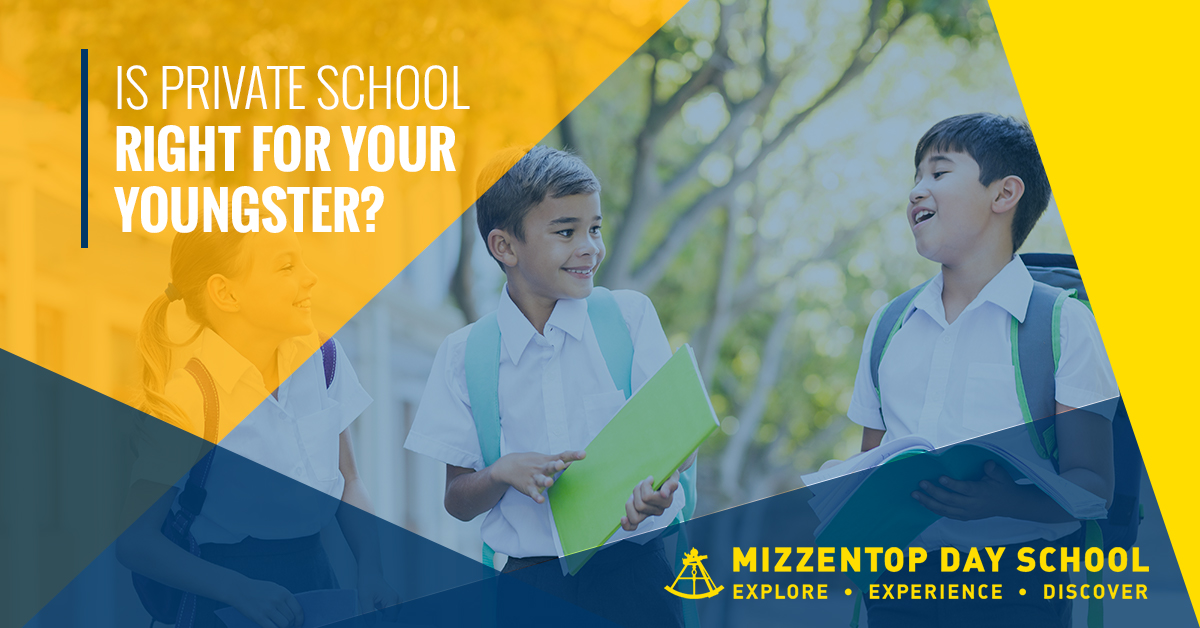 From the moment you discover you are pregnant, the hard decisions never stop. Once you think you've figured out what you are going to feed your youngster, what to use to cover their bottoms, and how you will discipline them and finally feel confident in your parenting skills, then you realize you have to pick child care, then school, and other parents will convince you that the choices you make will make the difference between whether your little one grows up to organize the produce at the local market or sit on the supreme court. With so many schooling options, the debate always comes down to public versus private. If you've debated sending your youngster to private school, here are some of the benefits that can help your child thrive:
Academic Opportunity
Private schools, in contrast to public schools, can offer more academic opportunity. Most of this is related to funding. One of the biggest downsides to attending private school is the tuition required. However, the tuition is a small price to pay when the alternative is public school, which is funded by the government and regulated by politicians. Private schools are able to provide more opportunities by requiring involvement in extracurricular activities, advanced placement courses, gifted programs, and partnerships with colleges and universities. Private schools work to develop a child as a whole person rather than just as a student and want them to love learning rather than memorize facts. Because funding comes from private sources, programs such as the arts and music are still available to every student.

Parental Involvement
Some experts suggest that it is not the school that a child attends, but the involvement of family that makes a bigger difference. Parents who make the decision to pay to have their child educated at a private school, tends to be more invested in their children. This is not to say that no public school parents are involved, but many public students are forced to succeed, despite their home life and family involvement. Private schools require parents to be involved and often offer extracurricular family-centered activities. When the whole community cares and is involved, children tend to thrive much better. Children who are supported tend to have higher self-esteems and more confidence, which helps them be more successful in life.
Safety
Safety at private schools comes from many different sources. To begin with, all parents and students must apply and be accepted, which allows for backgrounds to be vetted to ensure safety before a student begins their academic career. Private schools have significantly smaller class sizes, which makes it easier for staff to keep a closer eye on the children. Community and parent involvement helps reduce the number of people who are not supposed to be there and identify potential issues with the children.
Dedicated Instructors
Private school instructors are dedicated professionals who are passionate about sharing their knowledge. Most private schools require their teachers to hold advanced degrees, in their subject area, rather than a general teaching degree. When class sizes are smaller, it is also a benefit to the teachers, who can better get to know their students and tailor teaching methods to their students. In smaller classes, teachers can become more like mentors and help students be successful. In public school, despite the passion of the teachers, they are often not afforded the time to help every student who needs individualized attention.
Regardless of where your child attends school, they will be educated. The quality of the education and additional opportunities are just a few of the benefits of choosing private school over public school. If you are looking for the best private school in Pawling, New York, come check out the campus of Mizzentop Day School. Call our enrollment department today!