Why Tutoring Isn't Just for Struggling Students
by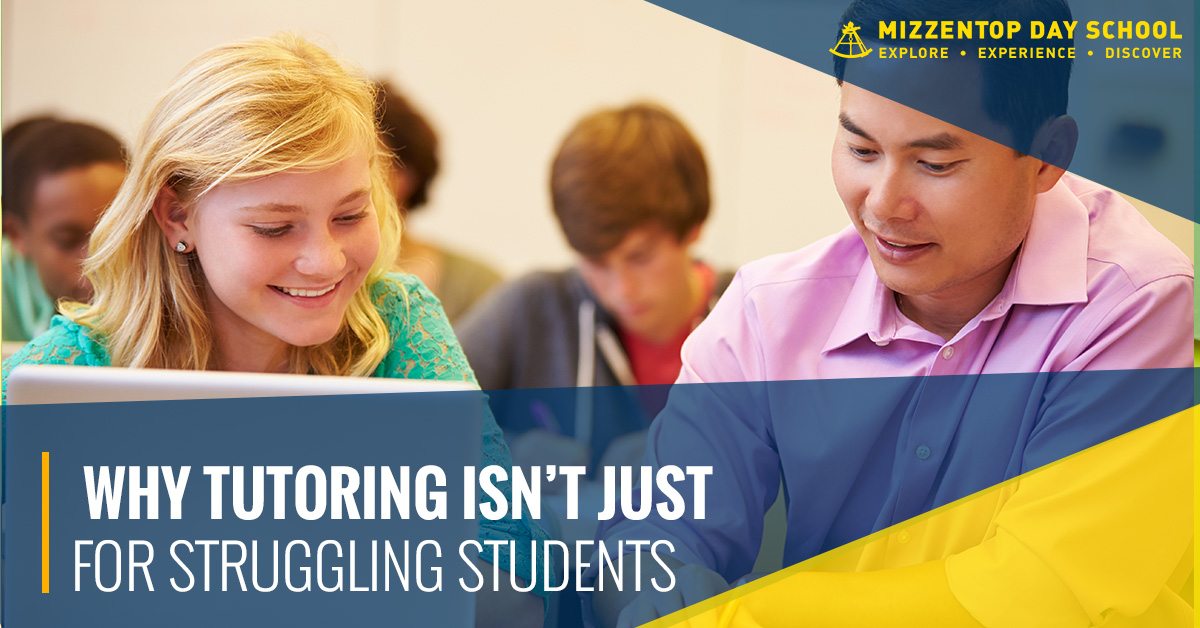 Most parents are aware that tutoring services are available for children, however, many mistakenly believe that it is something reserved for children who are struggling in a certain topic. Tutoring is a powerful tool for any student, even the best ones! Although we keep a close eye on those who tend to fall behind, we also see the value in tutoring for the average student. Here are a few reasons that you may consider tutoring for your child.
The Struggling Student
Of course no list would be complete without the most obvious answer. The struggling student can easily benefit from tutoring because it is one-on-one time that allows the student to explore that which they do not fully understand. It allows the student to ask questions without risk of ridicule from peers and offers an opportunity to grasp the concepts in whatever way makes most sense to the individual. Tutoring is especially useful for children with learning disabilities or any other issues that prevent the student from getting the most out of the classroom environment. Proactive tutoring can help prevent a struggling student from falling behind.

Help with Study Skills
A tutor is useful to help students develop study skills that include time management and organization to get tasks done. Some students may not have issues with grasping concepts or remembering material, but struggle to use the information functionally or apply it. Tutoring can help the student understand what they already know and apply it, rather than reteaching the information. Students who struggle to apply information may feel out of touch with other students and tutoring can help them realize they are just as smart.
Coaching and Excelling Student
Typically, students who are far above their peers tend to stall if they are not coached and cannot receive adequate feedback. Tutoring offers the opportunity for a student who is already strong to gain valuable feedback from someone who is knowledgeable. By supporting a student who is already excelling, they can realize their full potential.
Pre-Teaching
Pre-teaching is a particularly useful tutoring method for students who struggle with anxiety or attention issues, as well as students who have learning disorders or English as a second language. Pre-teaching allows the tutor to deliver upcoming curriculum to a student at the student's pace so that when the information is instructed in class, the student is hearing it for a second time. This helps to reinforce information and encourage class participation by providing confidence. Pre-teaching can also be beneficial to continue education over summer vacation for children who love to learn.
Test Prep
If your student is due to take a test such as the ACT or SAT, tutoring can dramatically improve scores as well as ease anxiety related to taking the test. More times than not, students are taking these kinds of test in a hope to achieve a score that will allow them to pursue the next level of education. A student may feel a lot of pressure to perform well and even the most calm of student can develop test anxiety. Tutors have experience with these tests and can help set your child up for success.
Tutoring can help a student develop positive study habits and prevent problems before they occur. We recommend seeking a tutor at the first sign that your child may benefit from it because catching up can be a daunting task that even the most eager child may find overwhelming. We recommend being proactive rather than reactive in regards to your child's education. At Mizzentop Day School, we believe in doing what is best for your children's education. Contact us for more information!