Benefits of Private Schools
by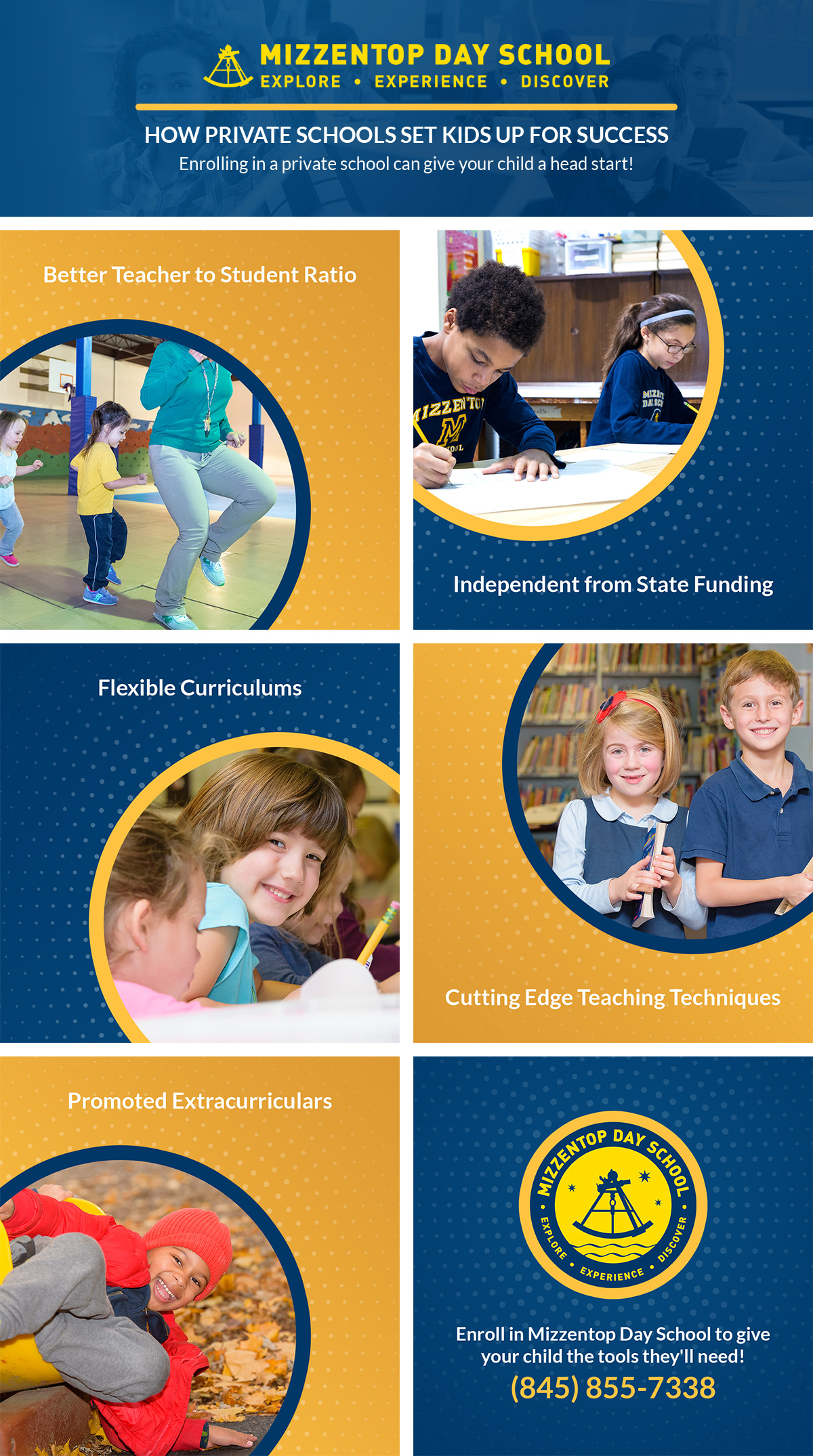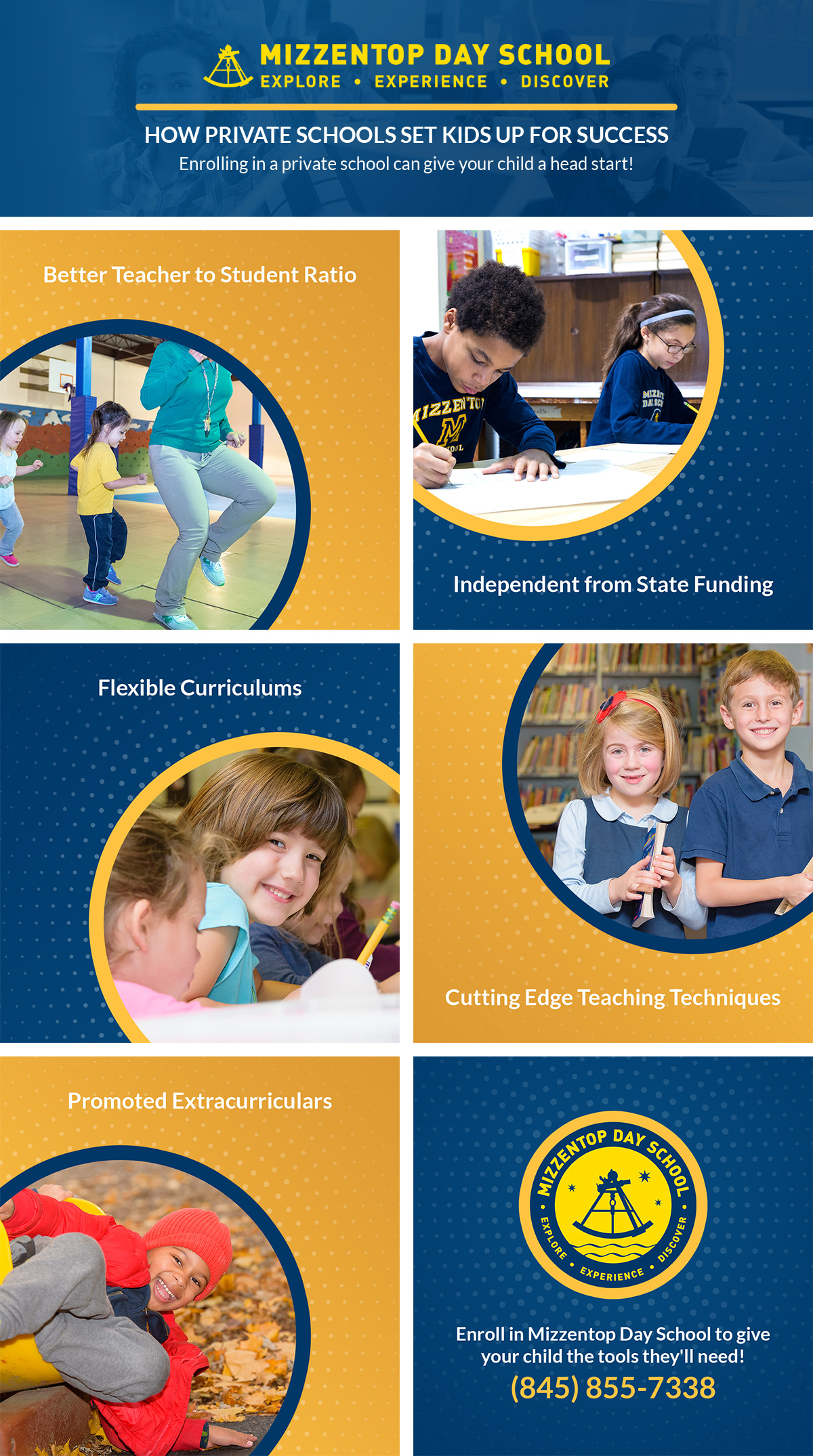 Here at Mizzentop Day School, we offer private school enrollment in Bawling. We know that all parents just want the best for their children. When it comes to education, private schools can offer a host of benefits over public schools and other schooling options. If you are wondering what advantages your kid might enjoy by enrolling in a private school, we list some of the benefits here.
Smaller Class Sizes
As a generality, people go into teaching for the sheer love of it. Often times, one of the biggest obstacles to teaching isn't the student teacher dynamic, but the student teacher ratio. A huge study on class size by researchers David Berliner and Bruce Biddler showed academic test scores rose heavily in correlation with a reduction in class size. Private schools in general, and Mizzentop Day School especially, are heavily focused on one to one time with students, and making sure that the teacher student ratio reflects the time commitment your child deserves.
Parent Involvement
The more activity a parent puts into their child's education, the better results that child tends to enjoy. Private schools function heavily off of parent input, whether through social events, parent teacher conferences, committee/fundraising events, etc. Not only will more parent involvement with your child's school help their education, but it will help strengthen your bonds at home as well.
More Resources
It stands to reason that the more money put to education, the better than education will be. Private schools may seem like a prohibitively high cost for some, but they are actually an investment in your child's future. Not all private schools are out to break the bank, there are affordable options. The most important thing is that you know that the money that you spend is going right back into your child's education.
Safe Environment
Because of things like a lower teacher student ratio, ideal physical locations, and extra funding, private schools often offer a safer environment to learn in than their counterparts. As a parent, we know your child's safety is your top priority, but it is also an important factor when instilling discipline. Dangers and distractions are minimized at private schools so that your child can focus on their education.
Extracurricular Activities
An education is more than just learning about history, language and STEM. A true, well rounded education will include plenty of extracurricular activities as well. Not only will these activities help your child learn valuable skills, they will help with socialization, as well as look great on a college resume!
Have we turned you on to the idea of private schools? Our private school in Bawling is the perfect place to enroll your kids to ensure they grow up to become the productive, happy citizens you want them to be. Learn more about all of the amenities, faculty, and curriculum that we offer here. Do you have questions about private school enrollment? Give us a call! We will be happy to provide you with any information that you may need!